A large rural house to disconnect everything and discover life in the countryside
Easy to access and very well connected, it is only 2 km from the village, on the sunny slope of the Ter valley in the direction of Camprodon. It offers 3 independent rural accommodation for a capacity of 2 to 8 people.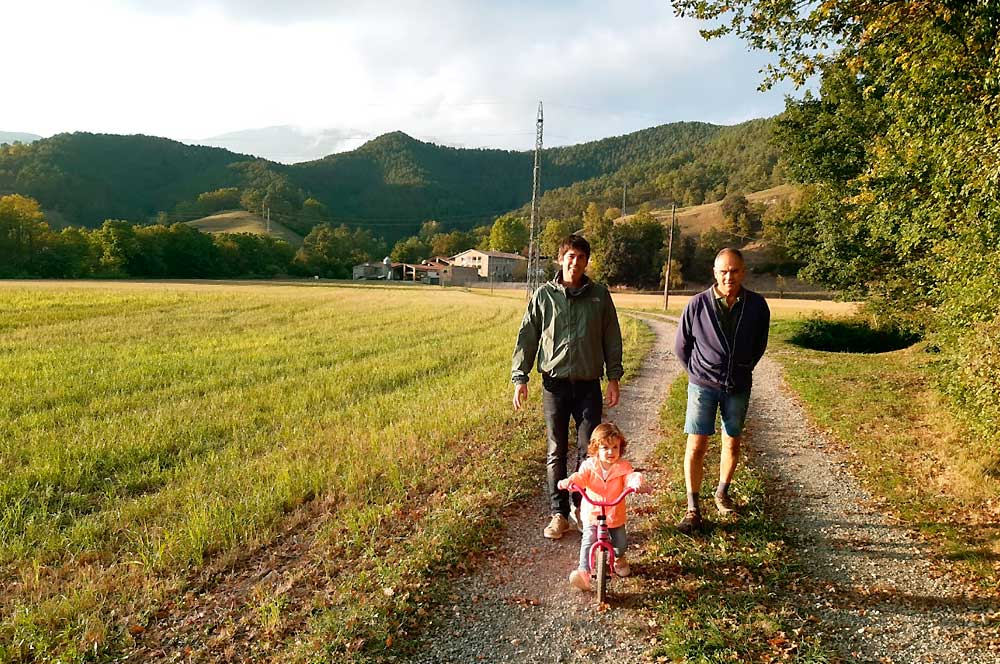 The Batllia.

Located in the middle of an idyllic natural environment,

2 km from Sant Juon de las Abadesses.
To get there you must take the road towards the town of Ogassa and after the old railroad station in Sant Joan de les Abadesses, about 200m. approx., you have to divert you to the right (follow signpost indicating yellow) for a fully paved road leads directly to the house (1.5 km approx.)
Very large outdoor spaces to let the children run and play alone, while the grown-ups relax in the pool area or prepare a barbecue!
Run, jump and play…
The kids will have a fantastic time at La Batllia. They'll love being in the outdoors, with total freedom to run around, play and laugh. And adults will love it too!
We offer large green areas with children's playground and sports equipment such as swings, a slide, football, basketball hoop and volleyball and badminton nets. There are also terraces with a garden, tables and barbecue facilities, and a heated pool (open from 01/04 to 31/11).
Take a look around!
At La Batllia we have a farm with cows and other domestic animals for you and the kids to explore and learn about our agricultural and livestock activities. The kids will enjoy a few days in the middle of nature, enjoy being near the animals and even get a chance help out with some of the tasks on the farm. It'll be an unforgettable experience for them.